Let Burning Diode take care of all your Internet Domain Name needs. Burning Diode is a proud OpenSRS domain reseller which means our customers get great prices with unbeatable service.
Why register/transfer with Burning Diode?
Less expensive than many competitors
Less hassle
Our easy to use management interface puts you in total control
We don't hold your domain hostage if you don't want to use our service anymore
Great selection of TLD's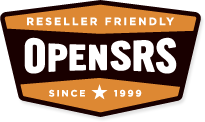 Burning Diode currently offers ten Top Level Domains (TLD's) on our website.
.com/.net
.org
.biz
.name
.info
.us
.ca
.cn
.tv
We sell other TLD's but due to extensive restrictions we only register domains in those TLD's upon special request.  Please contact a sales rep. for details.
Check out the "Internet Domain Names" section of our FAQ.
Registrant Rights and Responsibilities